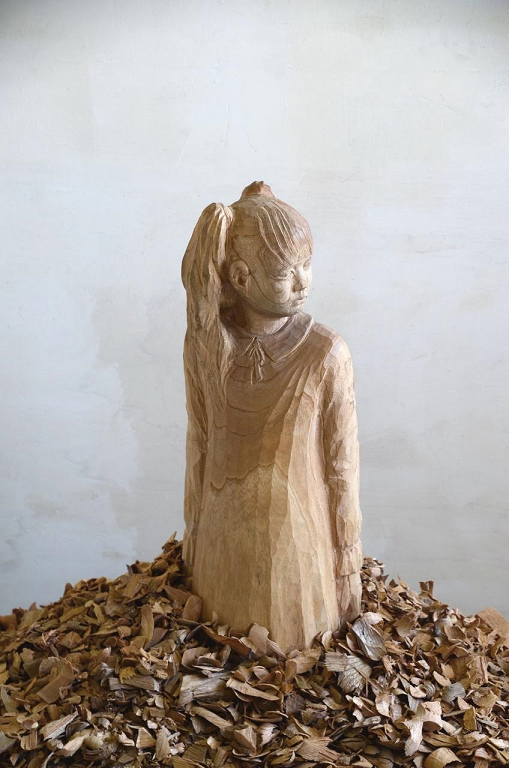 儀保克幸   「森の夢」  2015  木彫 /  欅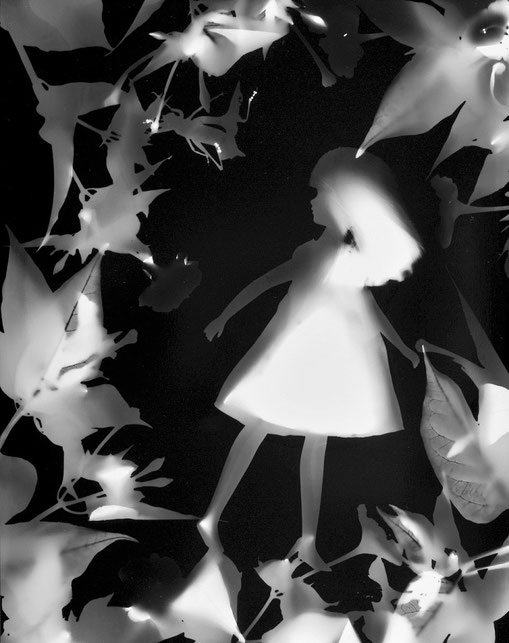 西村陽一郎   「森の中」  2013  フォトグラム  
原初的な写真技法・フォトグラムで、あえかな未見の美を作品化する西村陽一郎。
たしかな造形力で、「時」を感じさせる少女や子どもを木彫で生みだす儀保克幸。
10月のGallery Nayutaは、ふたりの作家による特別な場に供されます。
(企画 佐藤香織)
Yoichiro Nishimura is the artist who continues to create delicate and unknown beauty
 with the photogram, which is one of primitive photographic techniques.
 Katsuyuki Gibo is the artist who continues to create wood sculptures of girls and children t
hat let you feel the existence of time, with his reliable forming technique.
 You should drop in to find the precious space brought by the two artists at Gallery Nayuta in mid-October.
 (Curated by Kaori Sato)
*************************************************
10月の少女達  Girls in October
儀保克幸 Katsuyuki Gibo  / 西村陽一郎 Yoichiro Nishimura
2018 /  10 / 15 (Mon)-10 /28 (Sun)  
 Open : 12:00 -19:00  Lastday-17:00  Closed: 10 /22